Helpful Materials
Book Reviews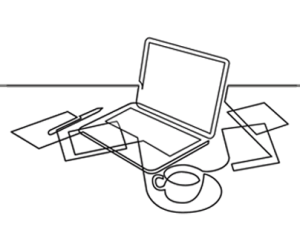 Healing Beyond Pills and Potions: Core Principles for Helpers and Healer
By Steve Bierman, MD
Gyro Press International, California Copyright 2020 Steve Bierman ISBN: 978-0-578-64370-0
Reviewed by John D. Lentz D. Min Shepherdsville, KY
There is much to be excited about in this book. It is filled with ways to enhance care and sidestep pain. The are many examples, including how to help people pass kidney stones, quit smoking, or quickly go into a state of receptivity to enhance their life. There are also tips about using the power of authority to enhance health, lessen pain, and improve healing. Bierman maintains that authority offers an easy path to induction.
When I first read this book, I thought that I knew most of what the author talks about, since I too have long studied hypnosis and NLP. But when I reread it, I was amazed at how much Bierman has inserted that is not from NLP, but from his experience of simply being with people and learning of their needs. It is obvious Bierman has that sense of confidence that comes from experience. For example, he has perfected his own brand of brief inductions by using just a few words and the person's own trance to bring about healing.
Most of us know to avoid the word "try." However, in Bierman's hands, when employed with intention, it is a scalpel that cuts to the heart of problems. Something else that got my attention was "Why Today?"— an approach he in- vites us to employ to help others heal quickly and efficiently, no matter what the source of the pain. It will seem like magic, but it is Bierman's distilled knowledge of people and hypnosis that makes the difference. Another concept that he promotes is linkage, which is a very useful hypnotic device.
We know there are connections to illness and emotional trauma, and Bier- man has made his healing into an art form. He assists people in overcoming both the emotional conflict as well as the biological one. His approach helps clients move beyond pills and potions.
I love how Bierman demonstrates that caring is not enough, and that words matter. He shows us how to convert caring into healing words that have last- ing impact. Doing something that makes a practical difference can greatly improve the outcome.
There are three parts to this 293-page book—Elements of the Art, Re- thinking the Whole, and Artful Applications and Exquisite Outcomes—with many excellent and inspiring clinical examples.
I not only recommend this book, but I will be teaching many of the techniques to my students.
Visit Us Online: www.Erickson-Foundation.org